Thanks to JetPens for sending me this bottle of Kaweco Paradise Blue ink to review. Of all of Kaweco's colors, this is the one that I probably have seen reviewed the least, though there are a few floating around out there. I'll give my conclusions up front: in my opinion, Kaweco makes some great inks. I would go so far to say that they are some of the best I have tried recently, which include the Ruby Red, Midnight Blue, Palm Green, and now the Paradise Blue Colors.
Kaweco does not offer a super extensive range of colors. Their options actually parallel those offered by Waterman (black, blue, red, green, purple, blue-black, brown, and turquoise). Paradise Blue is intended as the turquoise offering in their line, and it's a great turquoise ink. It actually has a bit more green in it than most turquoise inks on the market, which I think gives it a "truer" turquoise color, at least to my eyes. I tested this ink in my Pilot Metropolitan with a medium nib, and experienced no problems. Kaweco inks do run on the dry side, but I had no trouble with skips or hard starts. There was no bleed-through or feathering on the cheapo office copy paper I have to use on a daily basis.
The Verdict. If you don't mind paying a bit of a premium (which is becoming more the norm for imported inks these days), Kaweco Paradise Blue is a gorgeous color that shouldn't give you any trouble in any of your pens. If this ink interests you, you can can find it offered at JetPens.com (link here), who also offers the full Kaweco line (here).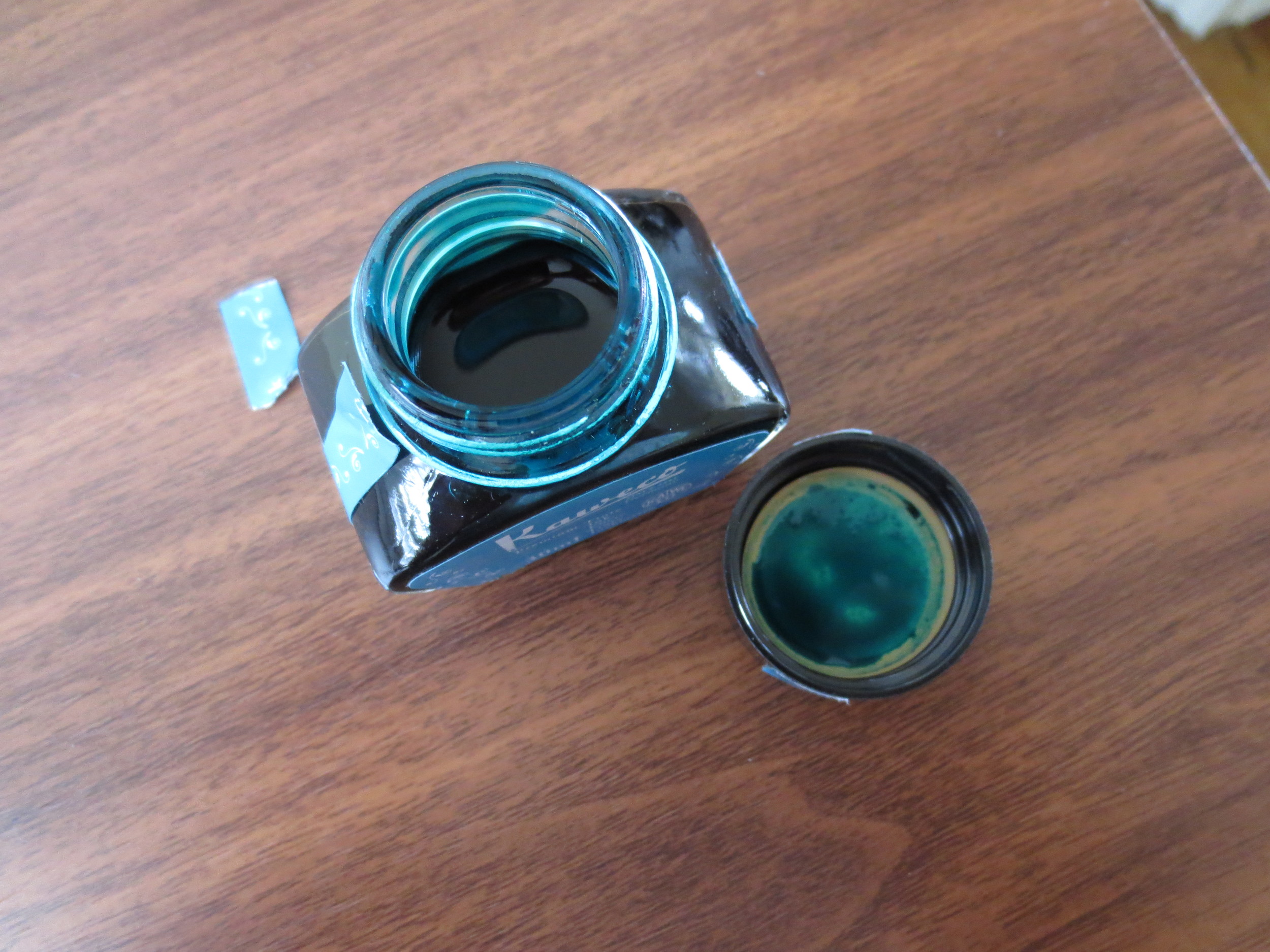 Disclaimer: This ink was provided to me by JetPens for review purposes, and I received the product free of charge.